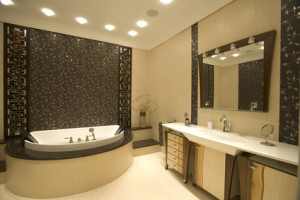 Even the most well maintained bathroom would still need some updating work after you have counted some good number of years already. You can see the problems slowly appearing in the cracked tiles, some leaking taps, chipped fixtures and even fading colors. This is when you know you need some Texas bathroom remodeling to have planned out.
You can start up by making the look as if you have a brand new bathroom. You can do this by getting your bathroom a brand new vanity top, fresh tap fixtures, a dashing shower curtain with a bath rug that matches your entire bathroom theme.
The bathroom is one of the most used parts of the house. It does not have to just meet your demand for aesthetic value but also to serve fully the needs of your guests. Hence, it is important that your bathroom would not just be a relaxing and pleasurable place to be in, but also serve its true functions as well.
It is also as important for you to design your bathroom depending on its primary use. If it is just going to be your kid's bathroom, then it need not be that luxurious or expensive. Go for a vinyl flooring that is not slippery and should be easy enough to clean. Kids can really get a bit messy once they spend time inside the bathroom. Make everything basic from toilet to sink and just incorporate some joyful colors for them to enjoy.
Now when talking about your own bathroom, then you have all the right to be more inclined with what you want to make it all like a real spa. You can freely opt for the more exotic tile designs and bathroom fittings. In fact, you can even get yourself a television set or a stereo to add to your entertainment each time you relax inside the bathroom.
If you elders living with you, then you should prioritize the safety level of your bathroom. Better make sure that the tiles are non-slippery and every portion of the bathroom will serve its functionality. Ensure good lighting inside and install some good and steady hand bars or railing which they can hang on to when getting around the bathroom.
For more ideas and helpful tips on Texas bathroom remodeling, you can choose to consult an expert Texas general contractor or you can find a lot useful information in magazines and various websites all over the Internet.